ABOUT LEXUS OF SPRINGWOOD
                                                               Welcome to the home of luxury.
Located on the Pacific Highway, Lexus of Springwood offers our owners and guests unparalleled service and amenities whilst retaining all the convenience and luxury for which the Lexus brand prides itself on.

Lexus of Springwood is dedicated to ensuring luxury underpins everything we do, from the technicians servicing your car or to our in house baristas making the perfect cup of coffee; we will not waiver from our philosophy to exceed all your expectations.

We look forward to welcoming you to our state of the art dealership and the opportunity to demonstrate our award winning vehicles and service to you.
Sales Showroom
Monday to Friday: 8:30am to 5:45pm
Saturday: 8:30am to 4pm
Sunday: Closed
Public Holidays: Please phone to enquire
Service Centre
Monday to Friday: 7:30am to 5:30pm
Saturday: Closed
Sunday: Closed
Public Holidays: Please phone to enquire
Facility
This dealership embodies two finely balanced concepts which are central to our design philosophy - 'leading edge' and 'finesse'. This dealership is refined, embracing casual elegance, while elevating the Lexus experience to new heights.
The success and growth of the Lexus brand in South East Queensland has enabled us to bring to life our vision of a state of the art sales and service facility dedicated to Springwood and surrounding areas.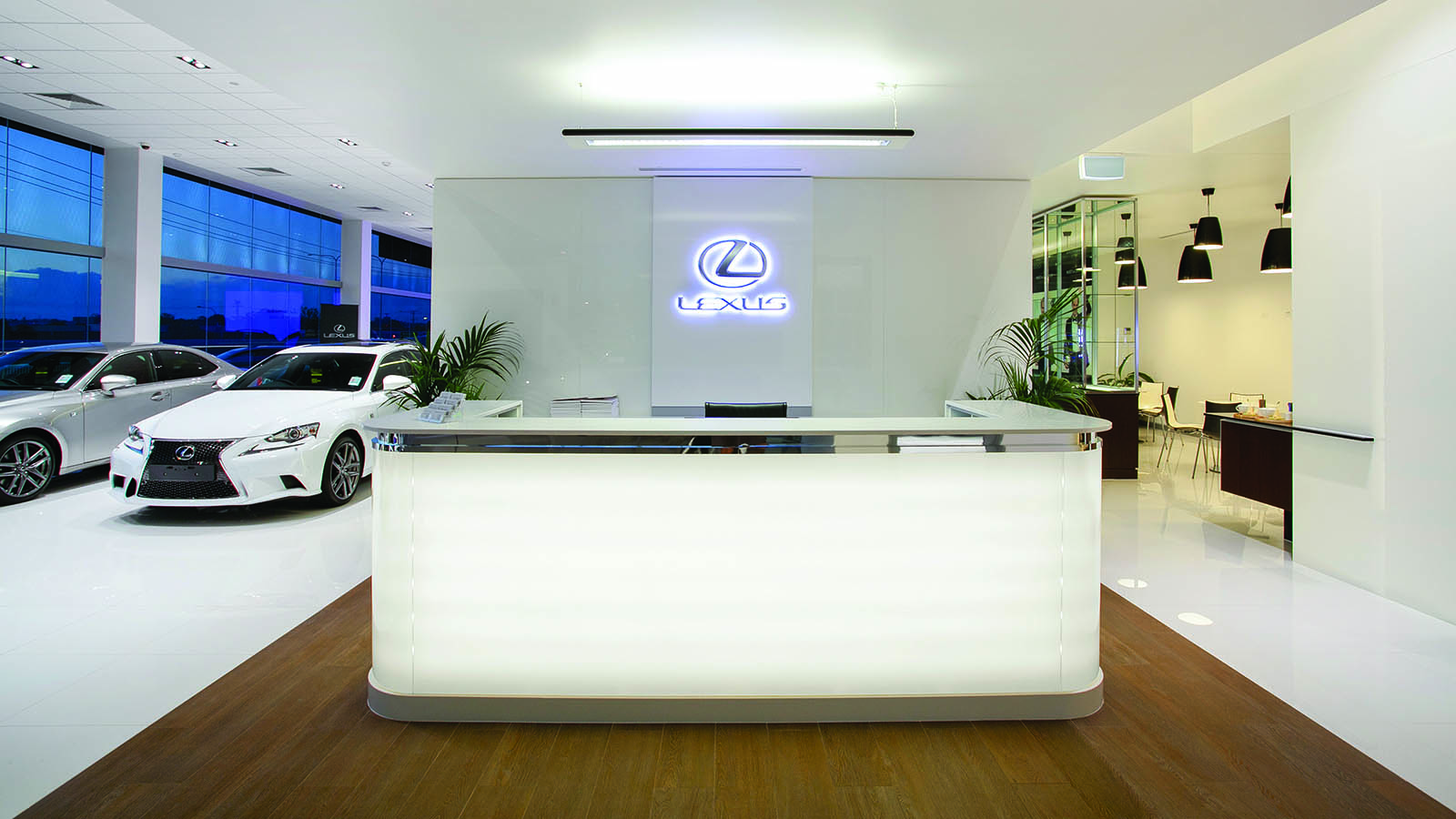 Experience Lexus
Owners and guests are welcome to visit the showroom to enjoy a coffee from the espresso café, while the kids play in their dedicated 'games area'. Other facilities include an executive boardroom with an IT integrated 58" plasma TV.
As well as offering new vehicles, Lexus of Springwood also offers our customers demonstrators and pre-owned vehicles and a dedicated service centre in one convenient location.